Posts for tag: sedation dentistry
By Anderson Dental
May 01, 2022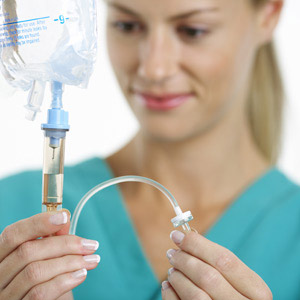 Discovering how pain and anxiety complicated disease care, many ancient civilizations turned to natural substances like root herbs or alcohol to ease their effect. Today, we've developed more effective agents, which enable patients to undergo many treatments they would otherwise be unable to endure.
There's been immense progress in particular in methods for reducing patient anxiety during dental treatment. In contrast to physical pain, anxiety is more aptly defined as mental discomfort. Dental anxiety, the apprehension a person feels at the prospect of dental care, can be serious enough that a person avoids dental care altogether, even with serious teeth or gum issues.
Adages like "Just suck it up and get through it" can be hollow words to someone with serious dental anxiety. Today's dentist understands that anxiety is very real and a serious impediment to care. Fortunately, modern dentistry has effective measures to alleviate it.
This commonly involves an approach with two phases. In the first, the patient takes an oral sedative an hour or so before the appointment to produce an initial calming effect. In the second phase at the appointment, the dentist initiates intravenous or IV sedation, a deeper application that continues throughout the treatment session.
With IV sedation, we deliver the sedative medication through a small needle inserted into a patient's vein, placing the patient in a highly relaxed state. Unlike general anesthesia, which renders a patient unconscious, sedated individuals remain somewhat awake, often able to respond to verbal commands or physical stimuli.
In further contrast to general anesthesia, IV sedation doesn't require assisting patients with breathing or circulation. Even so, one of the treatment staff will continue to monitor vital signs while the patient is sedated.
Since the introduction of Pentothal in the 1930s, the first sedative used for medical and dental procedures, we've developed other safe and effective sedatives that flush from the body quickly and have few after-effects. Many have an amnesiac effect, so that the patient remembers little or nothing at all about the procedure.
Sedation therapy can accomplish two things. First, an anxious patient can have a more positive experience during dental treatment. And, as these positive experiences accumulate, a patient prone to anxiety may develop a readiness to receive treatment before a problem goes too far.
If you would like more information on dental sedation techniques, please contact us or schedule an appointment for a consultation. You can also learn more about this topic by reading the Dear Doctor magazine article "IV Sedation in Dentistry."
By Anderson Dental
May 01, 2018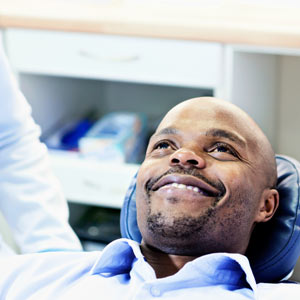 Although dental visits are routine for most people, it's a different experience for a few. About one in ten adults have high anxiety or fear of going to the dentist and may avoid it altogether—even when they have an acute situation.
If you're one of those with dental visit anxiety there's good news—we may be able to help you relax and have a more positive experience. Here are 3 things you need to know about reducing your anxiety at the dental office.
It starts with the dentist. While every patient deserves a compassionate, understanding dentist, it's especially so if you suffer from dental visit anxiety. Having someone who will listen to your concerns in a non-judgmental way is the first step toward feeling more comfortable in the dentist's chair. It also takes a sensitive practitioner to work with you on the best strategy for relaxation.
Relaxation often begins before your visit. There are various degrees of sedation (which isn't the same as anesthesia—those methods block pain) depending on your level of anxiety. If you experience mild to moderate nervousness, an oral sedative an hour or so before your appointment could take the edge off and help you relax. Oral sedatives are also mild enough for use with other forms of sedation like nitrous oxide gas, and with local anesthesia.
High anxiety may require deeper sedation. If your level of anxiety is greater, however, we may recommend IV sedation to induce a much more relaxed state. The sedation drugs are delivered directly into your blood stream through a small needle inserted into a vein. Although you're not unconscious as with general anesthesia, we can place you into a "semi-awake" state of reduced anxiety. The drugs used may also have an amnesiac effect so you won't remember details about the procedure. This can help reinforce positive feelings about your visit and help reduce future anxiety.
If you're anxious about dental visits, make an appointment with us to discuss your concerns. We're sure we can work out a strategy to reduce your anxiety so you can receive the dental care you need.
If you would like more information on sedation therapy, please contact us or schedule an appointment for a consultation. You can also learn more about this topic by reading the Dear Doctor magazine article "IV Sedation in Dentistry."