Posts for tag: jaw pain
By Anderson Dental
June 05, 2021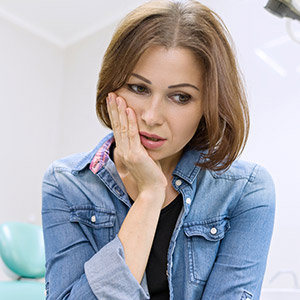 There's still much about the underlying nature of chronic jaw joint dysfunction we have yet to unravel. Treating these conditions known as temporomandibular joint disorders (TMDs) may therefore require some experimentation to find what works for each individual patient.
Most TMD therapies are relatively conservative: eating softer foods, taking anti-inflammatory pain relievers or undergoing physical therapy. There have been some surgical techniques tried to relieve jaw pain and dysfunction, but these have so far had mixed results.
Recently, the use of the drug Botox has been promoted for relieving jaw pain, albeit temporarily. Botox contains tiny amounts of botulinum toxin type A, a poisonous substance derived from the bacterium Clostridium botulinum, which can cause muscle paralysis. It's mainly used to cosmetically smooth out small wrinkles around facial features.
Because of these properties, some physicians have proposed Botox for TMD treatment to paralyze the muscles around the jaw to reduce pain and discomfort. While the treatment sounds intriguing, there are a number of reasons to be wary of it if you have TMD.
To begin with, the claims for Botox's success in relieving jaw pain have been mainly anecdotal. On the other hand, findings from randomized, double-blind trials have yet to show any solid evidence that Botox can produce these pain-relieving effects.
But even if it lived up to the claims of TMD pain relief, the effect would eventually fade in a few weeks or months, requiring the patient to repeat the injections. It's possible with multiple Botox injections that the body will develop antibodies to fight the botulinum toxin, causing the treatment to be less effective with subsequent injections.
Of even greater concern are the potential side effects of Botox TMD treatment, ranging from headaches and soreness at the injection site to more serious muscle atrophy and possible facial deformity from repeated injections. There's also evidence for decreased bone density in the jaw, which could have far-reaching consequences for someone with TMD.
The best approach still seems to lie in the more conservative therapies that treat TMD similar to other joint disorders. Finding the right combination of therapies that most benefit you will help you better manage your symptoms.
If you would like more information on treatments for TMD, please contact us or schedule an appointment for a consultation. You can also learn more about this topic by reading the Dear Doctor magazine article "Botox Treatment for TMJ Pain."
By Anderson Dental
May 06, 2019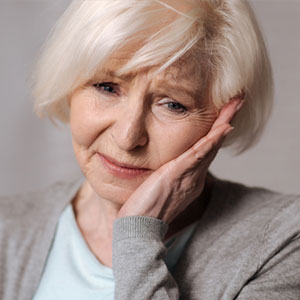 Every May, the National Fibromyalgia & Chronic Pain Association asks people around the world to spread awareness of fibromyalgia and other chronic pain conditions. Anyone with fibromyalgia and its associated joint and muscle pain knows all too well how chronic pain can disrupt everyday life. And as we see frequently in the dental office, people contending with the jaw pain and dysfunction associated with a temporomandibular joint disorder (TMD) can equally relate.
But here's the kicker—if you've been diagnosed with either TMD or fibromyalgia, there's a good chance you're also dealing with both conditions. For example, in one recent survey of over a thousand TMD patients, two-thirds reported also having fibromyalgia or similar kinds of health issues. Researchers are looking intently at possible connections between TMD and fibromyalgia since understanding any potential link between the two might open the door to new ways of treatment.
Fibromyalgia patients experience frequent muscle spasms and fatigue throughout their bodies, coupled with other problems like sleeplessness and memory difficulties. Most researchers today believe it's caused by a malfunction within the central nervous system (CNS) to process pain. Those working with TMD research are also considering whether the same type of malfunction contributes to jaw joint pain and dysfunction.
TMD is an umbrella term for various disorders involving the jaw joints and associated muscles. When you come to the dental office, it is important that we know about any TMD pain you may be experiencing because this can affect your dental visits. For example, people with TMD may have trouble holding their mouth open for an extended period of time, so we can adjust dental exams and treatments accordingly. Also, we will want to look for underlying dental conditions that may have contributed to your TMD.
If you're experiencing both TMD and fibromyalgia symptoms, be sure you let us as well as your rheumatologist know the various symptoms you're experiencing with each condition, the treatments you're undergoing and the medications you're taking.
For TMD in particular, here are a few things you can do to reduce its impact on your daily life:
Avoid foods that require heavy chewing or jaw widening;
Use thermal therapies like warm compresses or ice packs to ease jaw stiffness and pain;
Practice relaxation techniques to reduce stress in your life;
Ask about muscle relaxants or other medications that might help.
You may find that some of these practices, particularly stress reduction, are also helpful in managing fibromyalgia. And if there is a deeper connection between TMD and fibromyalgia, unraveling the mystery could hopefully lead to even greater relief for both.
If you would like more information about managing your symptoms, please contact us or schedule an appointment for a consultation. To learn more, read the Dear Doctor magazine articles "Chronic Jaw Pain and Associated Conditions" and "Fibromyalgia and Temporomandibular Disorders."