Posts for: May, 2022
By Anderson Dental
May 11, 2022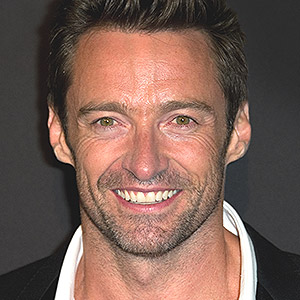 It's easy to assume our favorite performers were born with perfect looks. And, while that may be mostly true, many of them still put in a lot of time and expense to make themselves more attractive. One area in particular that gets a lot of focus from celebrities is their smile.
That's because even the most endearing famous smile may still have a few dental flaws. You'll often find a celebrity addressing those flaws to improve their physical appeal—and in ways not necessarily exclusive to the rich and famous. In fact, anyone could benefit from many of the same procedures the stars use to make their smiles more attractive.
Here, then, are 3 celebrities who addressed specific issues with their smile in ways that could benefit you.
Hugh Jackman. Best known as X-Men's Wolverine, Jackman says he once had a dentist look at his teeth and exclaim, "My God, you've got gray teeth." Fortunately, the dentist followed up his outburst with a viable solution: professional teeth whitening. Depending on the exact nature of a discoloration, having your teeth whitened by a dentist with a bleaching solution can turn up the brightness on a dingy smile. Jackman chose a professional application because it offered better control on the degree of whiteness.
Zac Efron. The famous actor who got his start in the movie High School Musical had a defect common among celebrities—a gap between his front teeth. While many celebs like Michael Strahan or Madonna choose to keep their trademark gap, others like Efron opt to lose it. He had his gap "closed" with porcelain veneers, thin shells of dental material that are bonded to teeth. If you have a slight gap that you'd like to close, veneers might be a great solution.
Celine Dion. This beautiful Canadian singing sensation has been going strong for three decades. Although she now looks stunning, she once had a smile only Dracula could love—elongated eye teeth that looked like fangs and overly large front teeth. Unlike our first two stars, though, Dion's experience was truly a "smile makeover" that included oral surgery, orthodontics and veneers. Even so, such a comprehensive smile upgrade is still within the realm of possibility for the average person.
These are just three of the many celebrities who've turned to cosmetic dentistry to improve their smiles. So can you! Visit us for a complete assessment of your smile needs, and we'll provide you options for making your wonderful smile even better.
If you would like more information about cosmetic dental options, please contact us or schedule a consultation. To learn more, read the Dear Doctor magazine article "Cosmetic Dentistry: Fix Your Smile With Veneers, Whitening and More."
By Anderson Dental
May 01, 2022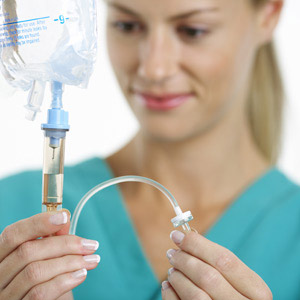 Discovering how pain and anxiety complicated disease care, many ancient civilizations turned to natural substances like root herbs or alcohol to ease their effect. Today, we've developed more effective agents, which enable patients to undergo many treatments they would otherwise be unable to endure.
There's been immense progress in particular in methods for reducing patient anxiety during dental treatment. In contrast to physical pain, anxiety is more aptly defined as mental discomfort. Dental anxiety, the apprehension a person feels at the prospect of dental care, can be serious enough that a person avoids dental care altogether, even with serious teeth or gum issues.
Adages like "Just suck it up and get through it" can be hollow words to someone with serious dental anxiety. Today's dentist understands that anxiety is very real and a serious impediment to care. Fortunately, modern dentistry has effective measures to alleviate it.
This commonly involves an approach with two phases. In the first, the patient takes an oral sedative an hour or so before the appointment to produce an initial calming effect. In the second phase at the appointment, the dentist initiates intravenous or IV sedation, a deeper application that continues throughout the treatment session.
With IV sedation, we deliver the sedative medication through a small needle inserted into a patient's vein, placing the patient in a highly relaxed state. Unlike general anesthesia, which renders a patient unconscious, sedated individuals remain somewhat awake, often able to respond to verbal commands or physical stimuli.
In further contrast to general anesthesia, IV sedation doesn't require assisting patients with breathing or circulation. Even so, one of the treatment staff will continue to monitor vital signs while the patient is sedated.
Since the introduction of Pentothal in the 1930s, the first sedative used for medical and dental procedures, we've developed other safe and effective sedatives that flush from the body quickly and have few after-effects. Many have an amnesiac effect, so that the patient remembers little or nothing at all about the procedure.
Sedation therapy can accomplish two things. First, an anxious patient can have a more positive experience during dental treatment. And, as these positive experiences accumulate, a patient prone to anxiety may develop a readiness to receive treatment before a problem goes too far.
If you would like more information on dental sedation techniques, please contact us or schedule an appointment for a consultation. You can also learn more about this topic by reading the Dear Doctor magazine article "IV Sedation in Dentistry."