Posts for: February, 2020
By Anderson Dental
February 20, 2020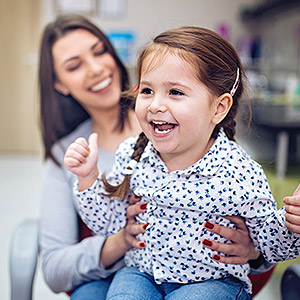 As a parent, you're all about helping your kids grow up healthy. But there are some obstacles that can make that difficult. One in particular is tooth decay, which could interfere with their dental development.
A bacterial infection, tooth decay destroys dental tissue—and untreated it could lead to tooth loss. This could severely derail a child's normal development, even if it's one of their primary ("baby") teeth. That's why preventing tooth decay or treating it promptly when it occurs should be one of your top priorities for your child's dental health.
Here are 3 things you can do to minimize your child's risk of tooth decay.
Start oral hygiene early. Your best defense against tooth decay is to clean your child's teeth daily of dental plaque, a thin film of bacteria and food particles that's the main driver for dental disease. The best way to do this is with brushing and flossing, so begin performing these tasks with your child as soon as their teeth begin to appear. Oral hygiene is also important before their teeth come in—simply wipe your infant's gums after nursing with a clean damp cloth to reduce bacteria in the mouth.
Start dental visits early. By age 1, most children already have quite a few teeth, making it the recommended time to schedule their first dental visit. Not only will this and subsequent visits support your plaque removal efforts, they also give your dentist an opportunity to catch any emerging dental issues. Early visits can also help get your kids used to seeing the dentist, reducing the chances they'll develop dental visit anxiety later in life.
Avoid "baby bottle decay." Sugar is one of decay-causing bacteria's favorite food sources, so restricting your child's intake of this carbohydrate can lower their decay risk.  Besides limiting sugary snacks and sweets, be sure you do one more thing: eliminate sugar from the nighttime or naptime baby bottle. Parents often lay babies down to sleep with a bottle filled with sugary liquids like juice, milk or formula. Either avoid giving the bottle or make sure it only contains water.
If you would like more information on how to help your kids' dental development stay on a healthy track, please contact us or schedule an appointment for a consultation. You can also learn more about this topic by reading the Dear Doctor magazine article "Top 10 Oral Health Tips for Children."
By Anderson Dental
February 10, 2020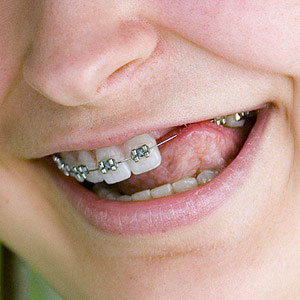 Moving teeth through orthodontics may involve more than simply wearing braces. There are many bite conditions that require extra measures before, during or after traditional orthodontic treatment to improve the outcome.
One such measure is extracting one or more teeth. Whether or not we should will depend on the causes behind a patient's poor dental bite.
Here, then, are 4 situations where tooth extraction before orthodontics might be necessary.
Crowding. This happens when the jaw isn't large enough to accommodate all the teeth coming in. As a result, later erupting teeth could erupt out of position. We can often prevent this in younger children with space maintainers or a palatal expander, a device which helps widen the jaw. Where crowding has already occurred, though, it may be necessary to remove selected teeth first to open up jaw space for desired tooth movement.
Impacted teeth. Sometimes an incoming tooth becomes blocked and remains partially or fully submerged beneath the gums. Special orthodontic hardware can often be used to pull an impacted tooth down where it should be, but not always. It may be better to remove the impacted tooth completely, as well as its matching tooth on the other side of the jaw to maintain smile balance before orthodontically correcting the bite.
Front teeth protrusion. This bite problem involves front teeth that stick out at a more horizontal angle. Orthodontics can return the teeth to their proper alignment, but other teeth may be blocking that movement. To open up space for movement, it may be necessary to remove one or more of these obstructing teeth.
Congenitally missing teeth. The absence of permanent teeth that failed to develop can disrupt dental appearance and function, especially if they're near the front of the mouth. They're often replaced with a dental implant or other type of restoration. If only one tooth is missing, though, another option would be to remove the similar tooth on the other side of the jaw, and then close any resulting gaps with braces.
Extracting teeth in these and other situations can help improve the chances of a successful orthodontic outcome. The key is to accurately assess the bite condition and plan accordingly.
If you would like more information on orthodontic options, please contact us or schedule an appointment for a consultation. You can also learn more about this topic by reading the Dear Doctor magazine article "Removing Teeth for Orthodontic Treatment."