Posts for: September, 2017
By Anderson Dental
September 27, 2017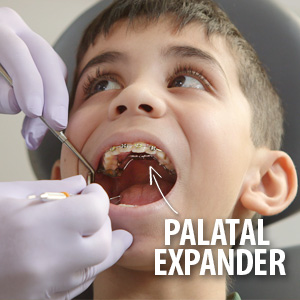 While crooked teeth are usually responsible for a malocclusion (poor bite), the root cause could go deeper: a malformed maxilla, a composite structure composed of the upper jaw and palate. If that's the case, it will take more than braces to correct the bite.
The maxilla actually begins as two bones that fit together along a center line in the roof of the mouth called the midline suture, running back to front in the mouth. The suture remains open in young children to allow for jaw growth, but eventually fuses during adolescence.
Problems arise, though, when these bones don't fully develop. This can cause the jaw to become too narrow and lead to crowding among the erupting teeth and a compromised airway that can lead to obstructive sleep apnea. This can create a cross-bite where the upper back teeth bite inside their lower counterparts, the opposite of normal.
We can remedy this by stimulating more bone growth along the midline suture before it fuses, resulting in a wider maxilla. We do this by installing a palatal expander, an appliance that incrementally widens the suture to encourage bone formation in the gap, which over time will widen the jaw.
An expander is a metal device with "legs" extending out on both sides and whose ends fit along the inside of the teeth. A gear mechanism in the center extends the legs to push against the teeth on both sides of the jaw. Each day the patient or caregiver uses a key to give the gear a quarter turn to extend the legs a little more and widen the suture gap. We remove the expander once the jaw widens to the appropriate distance.
A palatal expander is an effective, cost-efficient way to improve a bite caused by a narrow jaw, but only if attempted before the bones fuse. Widening the jaw after fusion requires surgery to separate the bones — a much more involved and expensive process.
To make sure your child is on the right track with their bite be sure to see an orthodontist for an evaluation around age 6. Doing so will make it easier to intervene at the proper time with treatments like a palatal expander, and perhaps correct bite problems before they become more expensive to treat.
If you would like more information on treating malocclusions, please contact us or schedule an appointment for a consultation. You can also learn more about this topic by reading the Dear Doctor magazine article "Palatal Expanders: Orthodontics is more than just Moving Teeth."
By Anderson Dental
September 12, 2017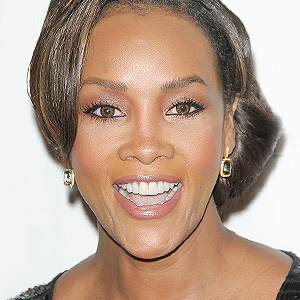 Is having good oral hygiene important to kissing? Who's better to answer that question than Vivica A. Fox? Among her other achievements, the versatile actress won the "Best Kiss" honor at the MTV Movie Awards, for a memorable scene with Will Smith in the 1996 blockbuster Independence Day. When Dear Doctor magazine asked her, Ms. Fox said that proper oral hygiene was indeed essential. Actually, she said:
"Ooooh, yes, yes, yes, Honey, 'cause Baby, if you kiss somebody with a dragon mouth, my God, it's the worst experience ever as an actor to try to act like you enjoy it!"
And even if you're not on stage, it's no fun to kiss someone whose oral hygiene isn't what it should be. So what's the best way to step up your game? Here's how Vivica does it:
"I visit my dentist every three months and get my teeth cleaned, I floss, I brush, I just spent two hundred bucks on an electronic toothbrush — I'm into dental hygiene for sure."
Well, we might add that you don't need to spend tons of money on a toothbrush — after all, it's not the brush that keeps your mouth healthy, but the hand that holds it. And not everyone needs to come in as often every three months. But her tips are generally right on.
For proper at-home oral care, nothing beats brushing twice a day for two minutes each time, and flossing once a day. Brushing removes the sticky, bacteria-laden plaque that clings to your teeth and causes tooth decay and gum disease — not to mention malodorous breath. Don't forget to brush your tongue as well — it can also harbor those bad-breath bacteria.
While brushing is effective, it can't reach the tiny spaces in between teeth and under gums where plaque bacteria can hide. But floss can: That's what makes it so important to getting your mouth really clean.
Finally, regular professional checkups and cleanings are an essential part of good oral hygiene. Why? Because even the most dutiful brushing and flossing can't remove the hardened coating called tartar that eventually forms on tooth surfaces. Only a trained health care provider with the right dental tools can! And when you come in for a routine office visit, you'll also get a thorough checkup that can detect tooth decay, gum disease, and other threats to your oral health.
Bad breath isn't just a turn-off for kissing — It can indicate a possible problem in your mouth. So listen to what award-winning kisser Vivica Fox says: Paying attention to your oral hygiene can really pay off! For more information, contact us or schedule an appointment for a consultation. You can read the entire interview with Vivica A. Fox in Dear Doctor's latest issue.