Posts for: December, 2016
By Anderson Dental
December 22, 2016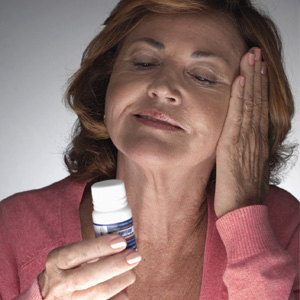 The old stereotype with the words "pain" and "dental work" in the same sentence is no more. Using local or general anesthesia (or a combination of both) we can completely eliminate the vast majority of discomfort during dental procedures.
But how do you manage pain in the days after a procedure while your mouth is healing? The news is good here as well — most discomfort after dental work can be easily managed with a family of medications known as non-steroidal anti-inflammatory drugs (NSAIDs). In most cases, you won't even need prescription strength.
You're probably already familiar with aspirin, ibuprofen and similar pain relievers for the occasional headache or muscle pain. These types of drugs work by blocking prostaglandins, which are released by injured tissues and cause inflammation. By reducing the inflammation, you also relieve pain.
Most healthcare providers prefer NSAIDs over steroids or opiates (like morphine), and only prescribe the latter when absolutely necessary. Unlike opiates in particular, NSAIDs won't impair consciousness and they're not habit-forming. And as a milder pain reliever, they have less impact on the body overall.
That doesn't mean, however, you don't have to be careful with them. These drugs have a tendency to thin blood and reduce its clotting ability (low-dose aspirin, in fact, is often used as a mild blood thinner for cardiovascular patients). Their use can contribute to bleeding that's difficult to stop. Excessive use of ibuprofen can also damage the kidneys.
That's why it's necessary to control the dosage and avoid long-term use of NSAIDs, unless advised by a physician. Most adults shouldn't take more than 2,400 milligrams a day of a NSAID and only during the few days of recuperation. There's no need to overdo it: a single 400-milligram dose of ibuprofen is safe and sufficient to control moderate to severe post-procedural pain for about five hours.
Our aim is to help you manage any pain after a procedure with the least amount of pain reliever strength necessary. That will ensure you'll navigate the short discomfort period after dental work safely and effectively.
If you would like more information on pain management after dental care, please contact us or schedule an appointment for a consultation. You can also learn more about this topic by reading the Dear Doctor magazine article "Treating Pain with Ibuprofen."
By Anderson Dental
December 07, 2016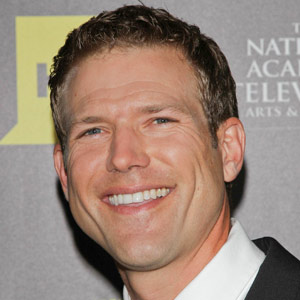 Are bleeding gums something you should be concerned about? Dear Doctor magazine recently posed that question to Dr. Travis Stork, an emergency room physician and host of the syndicated TV show The Doctors. He answered with two questions of his own: "If you started bleeding from your eyeball, would you seek medical attention?" Needless to say, most everyone would. "So," he asked, "why is it that when we bleed all the time when we floss that we think it's no big deal?" As it turns out, that's an excellent question — and one that's often misunderstood.
First of all, let's clarify what we mean by "bleeding all the time." As many as 90 percent of people occasionally experience bleeding gums when they clean their teeth — particularly if they don't do it often, or are just starting a flossing routine. But if your gums bleed regularly when you brush or floss, it almost certainly means there's a problem. Many think bleeding gums is a sign they are brushing too hard; this is possible, but unlikely. It's much more probable that irritated and bleeding gums are a sign of periodontal (gum) disease.
How common is this malady? According to the U.S. Centers for Disease Control, nearly half of all  Americans over age 30 have mild, moderate or severe gum disease — and that number increases to 70.1 percent for those over 65! Periodontal disease can occur when a bacteria-rich biofilm in the mouth (also called plaque) is allowed to build up on tooth and gum surfaces. Plaque causes the gums to become inflamed, as the immune system responds to the bacteria. Eventually, this can cause gum tissue to pull away from the teeth, forming bacteria-filled "pockets" under the gum surface. If left untreated, it can lead to more serious infection, and even tooth loss.
What should you do if your gums bleed regularly when brushing or flossing? The first step is to come in for a thorough examination. In combination with a regular oral exam (and possibly x-rays or other diagnostic tests), a simple (and painless) instrument called a periodontal probe can be used to determine how far any periodontal disease may have progressed. Armed with this information, we can determine the most effective way to fight the battle against gum disease.
Above all, don't wait too long to come in for an exam! As Dr. Stork notes, bleeding gums are "a sign that things aren't quite right." Â If you would like more information about bleeding gums, please contact us or schedule an appointment. You can read more in the Dear Doctor magazine article "Bleeding Gums." You can read the entire interview with Dr. Travis Stork in Dear Doctor magazine.